Promotions and news
The first Russian lesson (30 minutes) is free!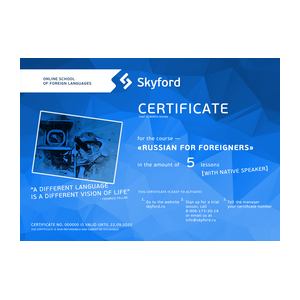 Looking for a great gift? Order a gift certificate for online Russian language training. The lessons are conducted by Russian teachers who speak your native language.
The new fuchsia gift certificate for studying Russian online is the perfect gift for your girlfriend, mom or colleague! The text on the certificate can be written in Russian, English, Spanish, Italian or any other language.
Sign up for a free trial lesson