Convenient method of payment!
All payments comply with the international PCI DSS security standard (Visa and Mastercard) and are protected by the HTTPS data encryption protocol. Online payments can be made through Tinkoff bank or ЮKassa. We also accept payments from Europe, Asia, Africa and the USA. You can choose the payment method that is convenient for you.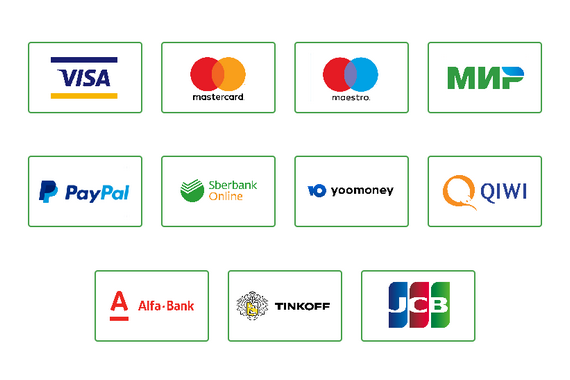 Why choose us
You can get 1, 3, 5, or 10 lessons. But note that:
1.
Our
prices
are initially lower in comparison with private tutors! See for yourself
2.
No need to buy large package of lessons in order to save money. You are saving money even when you pay only for 1 lesson
3.
We provide a 5% discount for a 10-lesson package (if you pay from your personal account) and 7% (if you pay via FPS).
4.
For additional discounts and bonuses, see the
Events
section
FAQ
If there are any problems or unforeseen circumstances that won't allow you to continue your lessons, we are always ready to help! All you have to do is tell us about it in advance. See the terms of
agreement
to learn more. In a few words:
If you change your mind
We will refund the money.
If you are not feeling well
You lesson can be rescheduled for free.
If you are going on vacation
We will freeze the balance until you return.
If you don't like you tutor
We will find you another teacher.